Why Abels?
Locals in the Hawkesbury since 1979, Clint Abel has been keen to solve mechanical problems since leaving school.
In 2004 T & J Tyres and Hawkesbury Exhaust had been trading for 14 years when Clint saw the opportunity to grow and evolve and existing local business in North Richmond.
Together with his father Stephen Abel they have created a comprehensive automotive centre to service the needs of motorists in and around North Richmond - the area covers West to Bilpin, Kurrajong, Kurmond, the Northern towns of Freemans Reach, Wilberforce, Glossodia, South Grose Vale, Agnes Banks, Castlereagh, and the large centres of Richmond and Windsor (just a short drive away).
Our Hawkesbury History
Abel's have been operating in North Richmond since 2004, helping Hawkesbury local's vehicles run safety and efficiently. Father and Son team Stephen and Clint Abel continue to grow the business based on personalised professional customer service which has seen the business build lasting and continued business relationships with many residents around North Richmond.
Head Mechanic, Clint Abel was awarded a Rotary Pride & Workmanship award for exceptional service to the local community.
Our North Richmond Workshop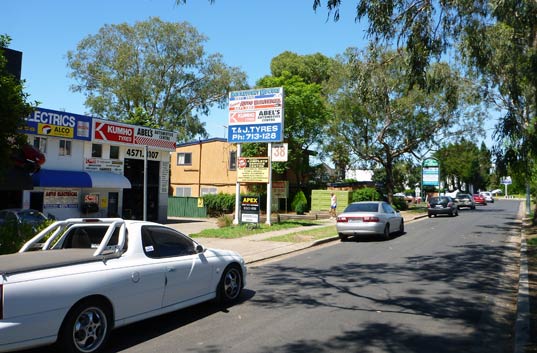 In our well appointed workshop we have the ability to change tyres on large commercial farm machinery down to small hobby farm yard tractors.
Using our calibrated Beissbath wheel alignment and tyre changing machines will ensure accurate and safe fitting and alignment of your new tyres for best tyre milage, handling and safety.
Our Licensed Accreditation
Motor Trades Association
MVRIC Member (Lic. 40755)
Roads and Maritime Services (RTA) Approved
Abel's Tyre & Automotive is licensed to service new vehicles under manufacturer's warranty. Our fully qualified technicians will carry out scheduled services using only genuine or guaranteed new parts.
The Authorised Inspection Station (AIS) scheme is a system, administered by Roads and Maritime Services (replacing Roads and Traffic Authority) under powers granted by the provisions of Road Transport legislation, under which vehicles are inspected for a number of reasons, the most common being for annual renewal, transfer of registration and establishing registration.
If your in the Hawkesbury, get in touch to see how we can help you today.